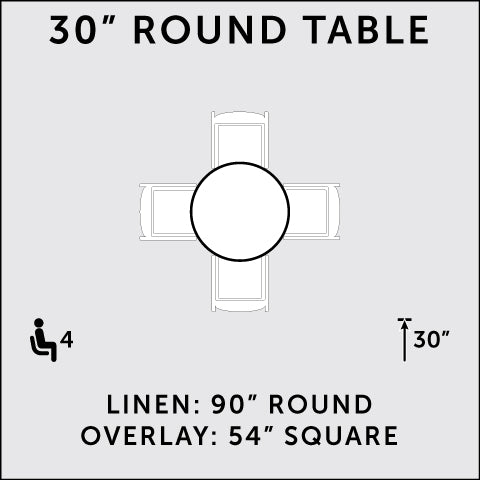 30" Round (Cabaret) Table
$ 9.00
Dimensions: 30" across x 30" high
The proper linen for this table is a 90" round, which falls to the floor on all sides.
We suggest a 54" square overlay over top of the base linen which will make a diamond shape; the points will hang about 7" short of the floor.
The 30" short cabaret table is not to be confused with a 30" cocktail table. Rent these cabaret tables for seating lots of small parties; imagine a smoky jazz club full of couples around these small tables.
SKU: 30CS